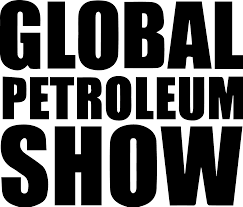 GLOBAL PETROLEUM SHOW 2019
SHAPING THE FUTURE OF ENERGY

The Global Petroleum Show (GPS) is North America's leading energy event and attracts more than 50,000 international and domestic oil and gas executives from over 21,000 companies. Officials from government, national and international energy companies across the entire supply chain convene at GPS to share innovative technologies, conduct business and engage in complex and controversial discussions aimed to shape the future of the energy industry.

The Global Petroleum Show Conference is a comprehensive three-day program where 170+ leading industry experts share their knowledge and understanding across the event's expansive line-up of strategic and technical conference sessions.

GPS is the premier international meeting place for the industry to introduce new technologies, share ideas, meet new prospects, and do business together. The show also provides a platform for all industry players to develop strategies for oil and gas, renewables, and introduce new energy sources not yet discovered.
The Global Petroleum Show provides you with the ideal platform to showcase your brand, latest products, services and technologies to over 50,000 visitors from 115 countries. The industry convenes at GPS which connects suppliers and buyers looking to do business in an ever-changing dynamic energy market. GPS is the premier sourcing platform for the latest products and solutions for North America's oil and gas industry. GPS creates an opportunity for international government, oil companies, service providers and suppliers spanning the entire value chain to build relationships, source new markets and network.

WHY DO YOU NEED TO EXHIBIT AT GPS 2019?

Generate direct sales, increase your profits and showcase your brand.

40% of GPS attendees are C-level executives and key decision makers – gain direct access to the decision makers in North American and international markets.

Key players from more than 10 NOCs and 30 IOCs and various International Pavilions (such as Brazil, China, Germany, Korea, Mexico, and US) convene at GPS. Connect with your target audience, promote your business, discuss projects, updates and industry outlook.

More than 100 speakers from around the world deliver over 60 strategic and technical sessions at GPS – benefit from one of the most comprehensive technical programs in the world.
Over 21,000 companies are represented at GPS – gain an advantage in the marketplace by showcasing new technologies, products and services in one of the event's relevant technology zones.